Make a Payment
Making payments on your CTCU loan is easier than ever! Members can now pay any of their CTCU loans, excluding credit cards, through our new payment page which can be accessed by clicking the button below.
Make a Payment Now
What You Should Know
The payment portal will take you to a secure page where you will be asked to verify your account with your account number and date of birth.
When you verify your account for the first time, you will have to setup the following:

4 digit pin: Store this pin in a secure place as you will need it to verify future payments.
Preferred method of payment: To make a payment, you will have to add your preferred form of payment. You can do this by selecting ADD NEW DEBIT CARD or ADD NEW BANK ACCOUNT which will prompt a secure webpage for you to input your information.

Once your account has been verified, you will be directed to the payment page where you will be able to see all your CTCU loans and preferred payment methods.
Members who have a delinquent loan will receive a text message from 903-522-4668 when they are 5 or 10 days past due. Members may choose to opt out of our text message service by texting "STOP".
Setting Up Your Account
Receive Initial Text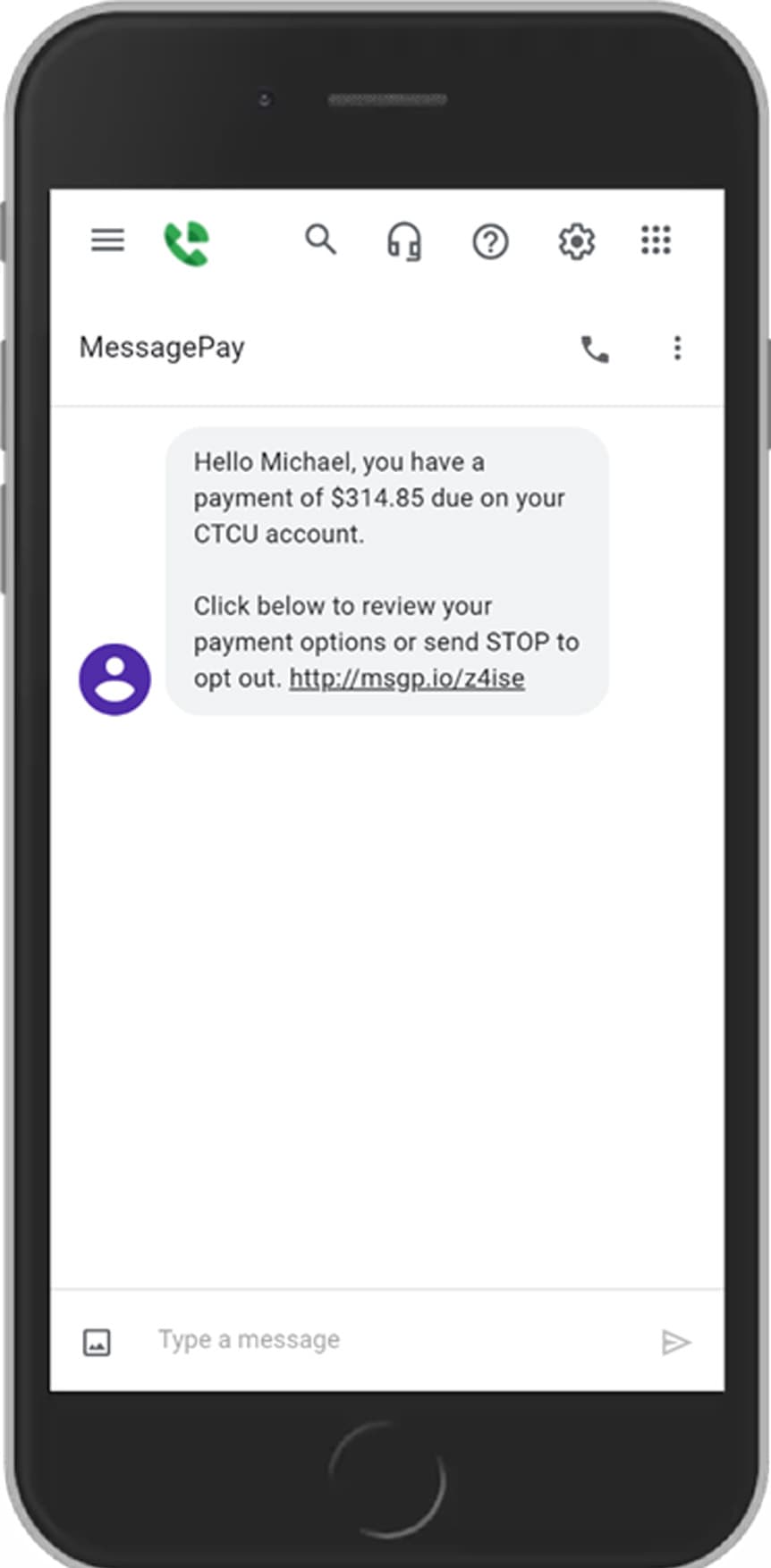 Verify Your Account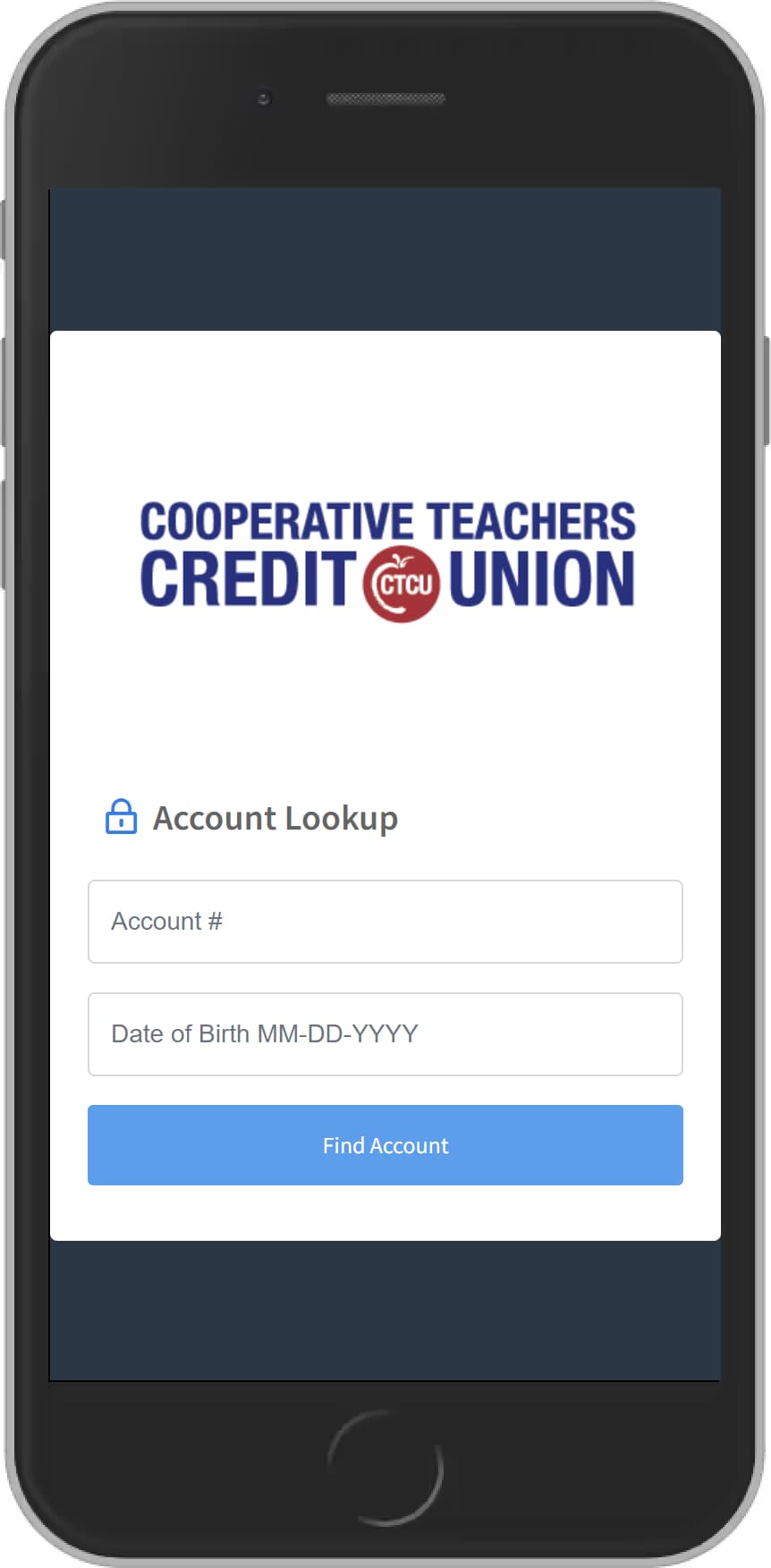 Create Your 4 Digit PIN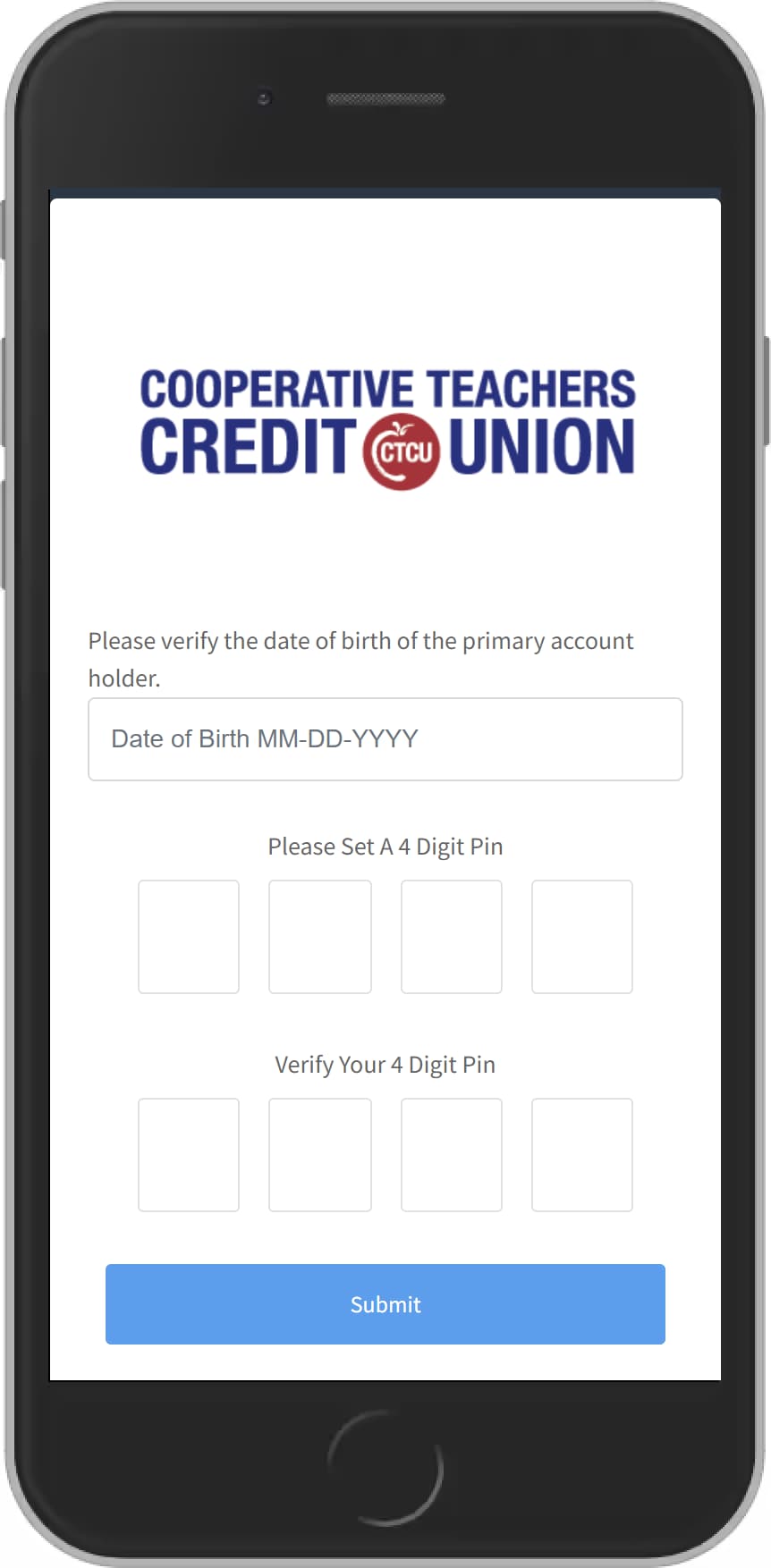 Add Preferred
Payment Method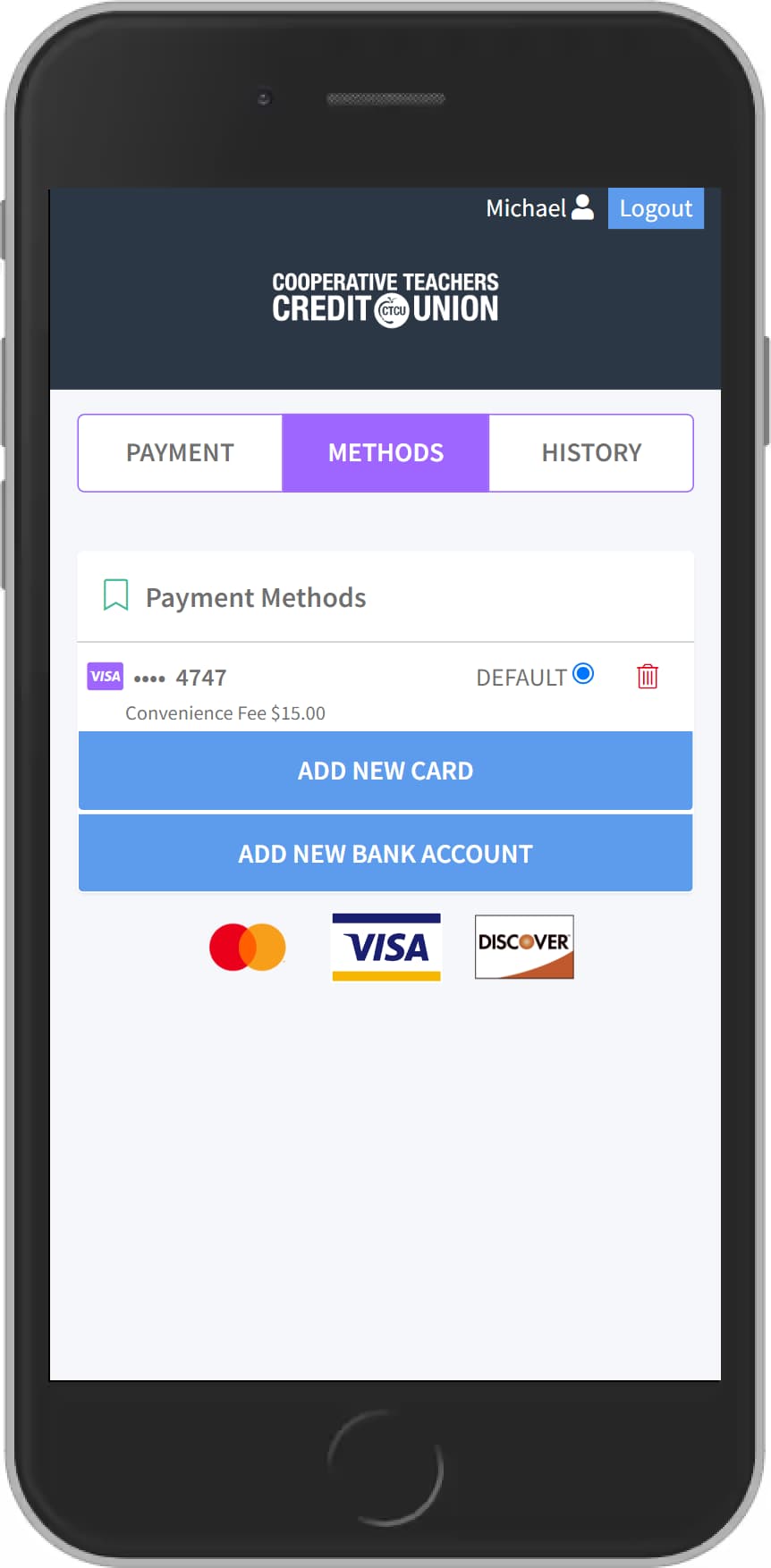 Payment Via
Text Example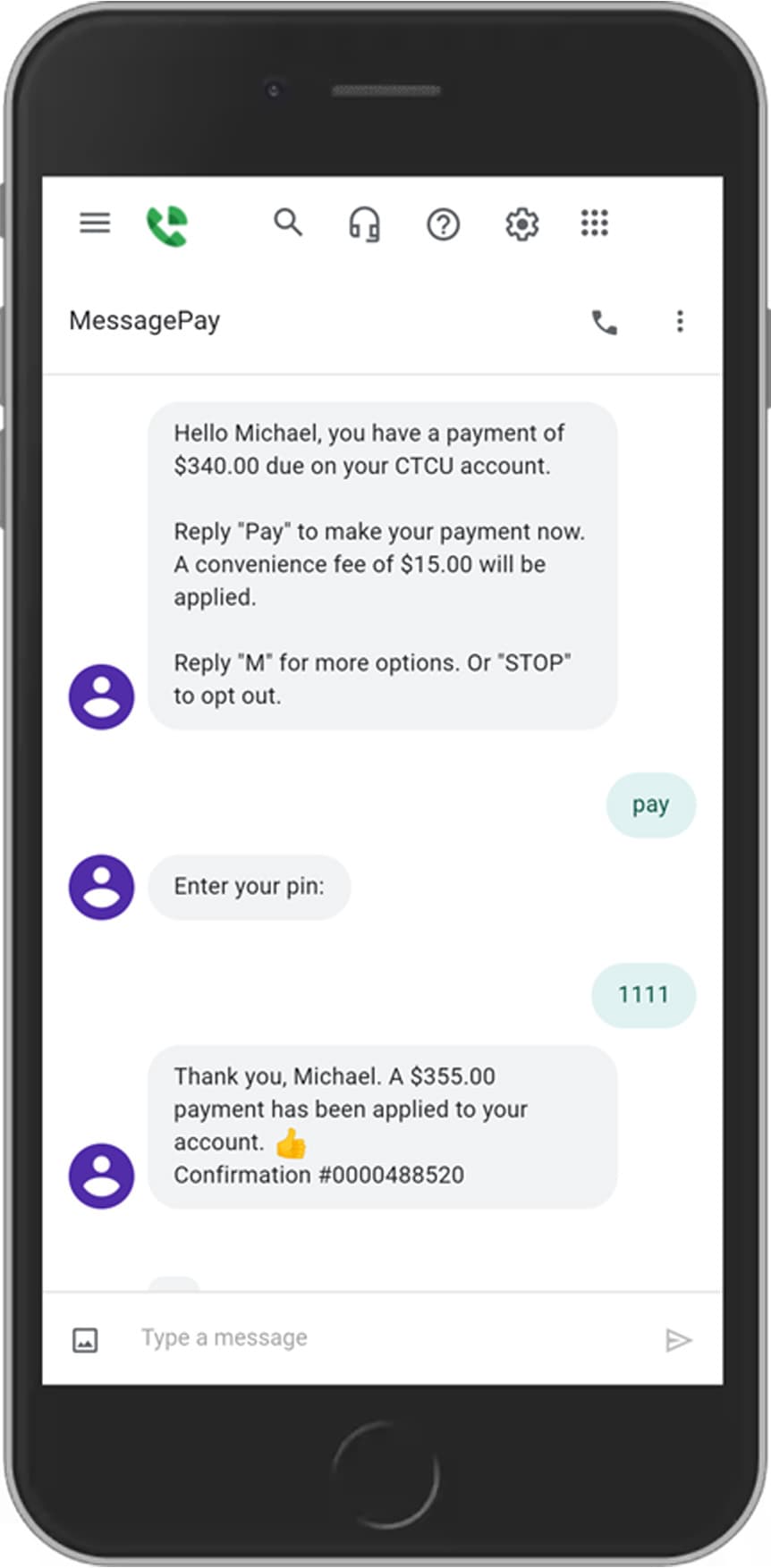 Looking for a surcharge-free ATM?
Finding a surcharge-free ATM couldn't be easier with our ATM Locator.
Find your nearest ATM