Easy, Affordable Home Loan Options
Mortgage Loans
We're proud to help our members open the door to home ownership with quality mortgage products that lay the groundwork for a solid, successful future. Whether you're a first-time homebuyer or a veteran of the real estate market, our mortgage professionals will guide you to the perfect home loan that fits your needs, budget and lifestyle.
Features Included:
Fixed-rate mortgages with terms up to 30 years
Adjustable-rate mortgages
Land Loans
Bridge Loans
Construction Loans
No PMI options
Little (to no) Down Payment Loans
Rates
We have a range of options to fit your need, lifestyle, and capabilities. Our rates are updated often to provide the most competitive rates for our members. Please give us a call at 903-561-2603 for our current rates.
Mortgage Refinance
At CTCU, we know it's the little things that make life easier. That's why we offer some of the smallest rates on one of your biggest investments…your home! So, refinance with us to shrink the cost of your home and benefit from our:
Money-saving rates
Fast loan decisions
Streamlined application process
Experienced home loan consultants
Home Equity Loans
CTCU can help you use your home's equity to get the cash you need, and we make the process of getting the perfect home equity loan simple, affordable, and worry-free. Use the loan to remodel your home, jet off to a luxury vacation resort, pay for college tuition, purchase a vehicle, or even consolidate high-rate debt.
Features Include:
Competitive rates
Flexible terms
Interest paid on loan may be tax-deductible*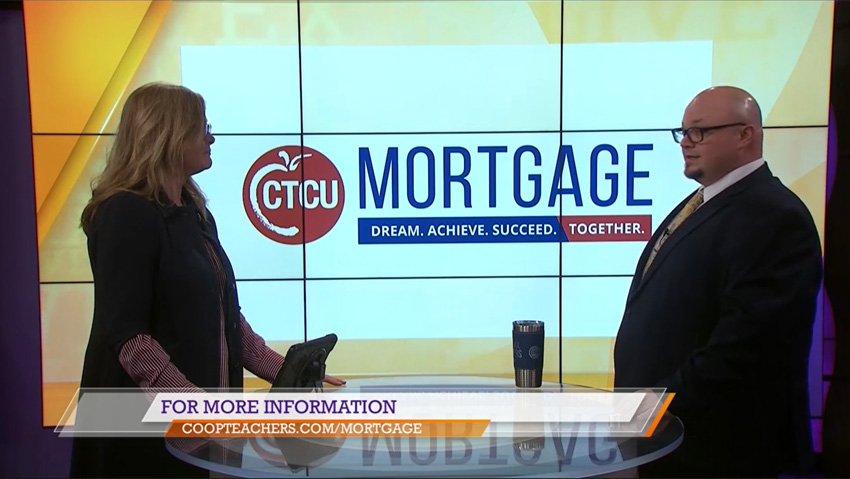 Take the next step to getting your Home Loan:
Apply for a CTCU Mortgage Loan
Request Rates
Contact Us